SALVUS invited to FMLS 2022 – 10 years anniversary edition
Salvus Team
The Finance Magnates London Summit (FMLS) is a leading international FinTech conference taking place in Old Billingsgate, London. Since its founding in 2012, the FMLS has become one of the most reputable conferences in FinTech, bringing together thousands of leading industry professionals. This year, the FMLS 2022 is celebrating its 10th year anniversary and has invited Evdokia Pitsillidou, Risk & Compliance Director, and Partner at SALVUS Funds.
The FMLS 2022 caters to forex startups, challenger banks, Crypto-Asset Services Providers (CASP), Electronic Money Institutions (EMI), online trading firms, investment firms, and other regulated FinTechs that wish to build strong connections and learn about the latest developments.
Evdokia has been invited to represent SALVUS and to share our expertise and knowledge on regulatory compliance along with a panel of distinguished FinTech professionals.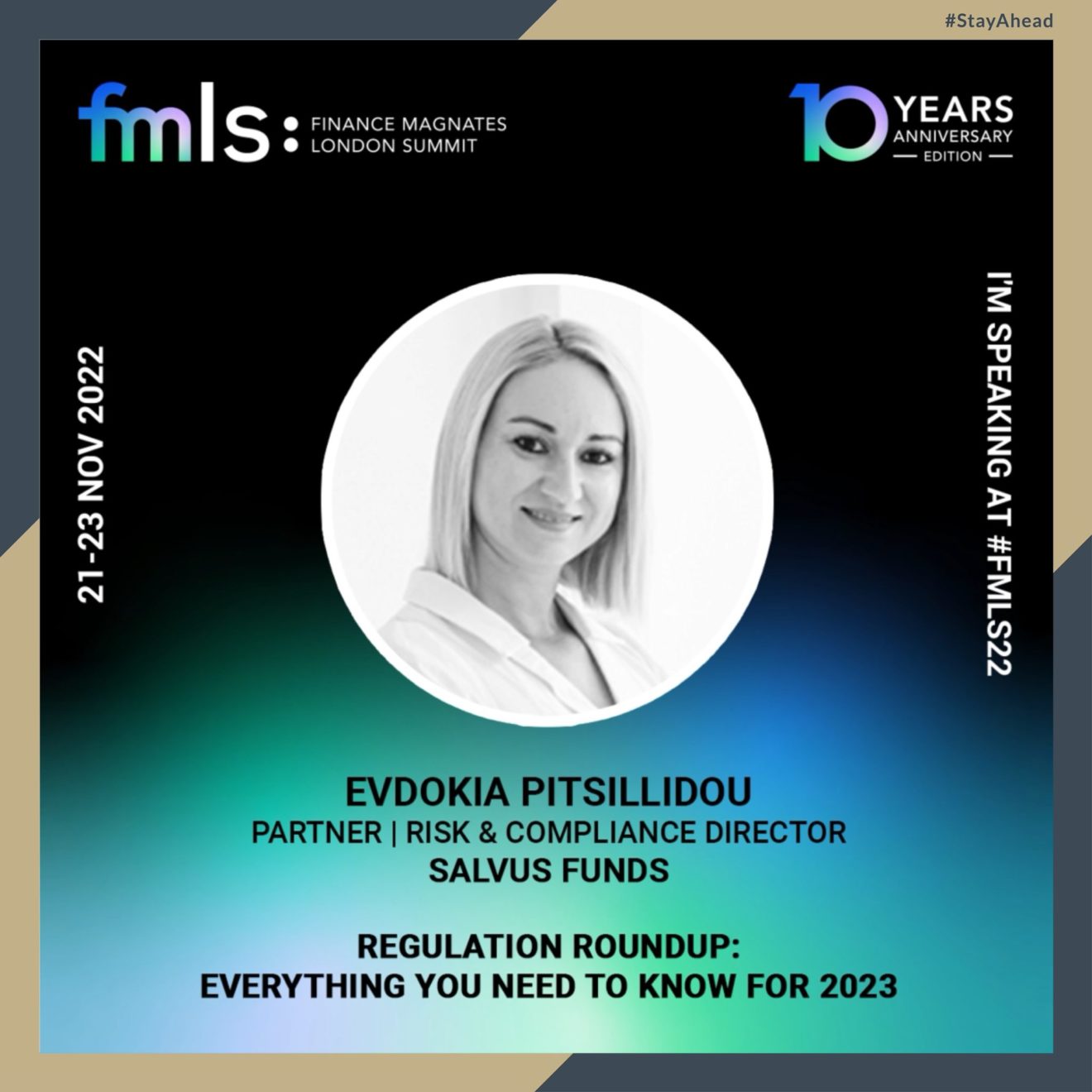 Moreover, Evdokia's panel will be moderated by the Director of Global Regulatory Reporting Solutions at S&P, Ron Finberg, and will consist of Remonda Kirketerp-Møller, Mark Kelly, Virginie O'Shea, and Rav Saidha.
The panel – Regulation Roundup: Everything you need to know for 2023 – takes place at the Innovate Stage on the 23rd of November between 15:20 – 16:00. Hence, the panel is dedicated to covering the latest developments of the regulatory landscape and what brokers, CASP, EMI and other FinTechs should pay close attention to in the coming year. The much-anticipated Markets in Crypto Assets (MiCA) regulation will also be discussed as firms will have up to 18 months to prepare themselves for the changes that MiCA will bring.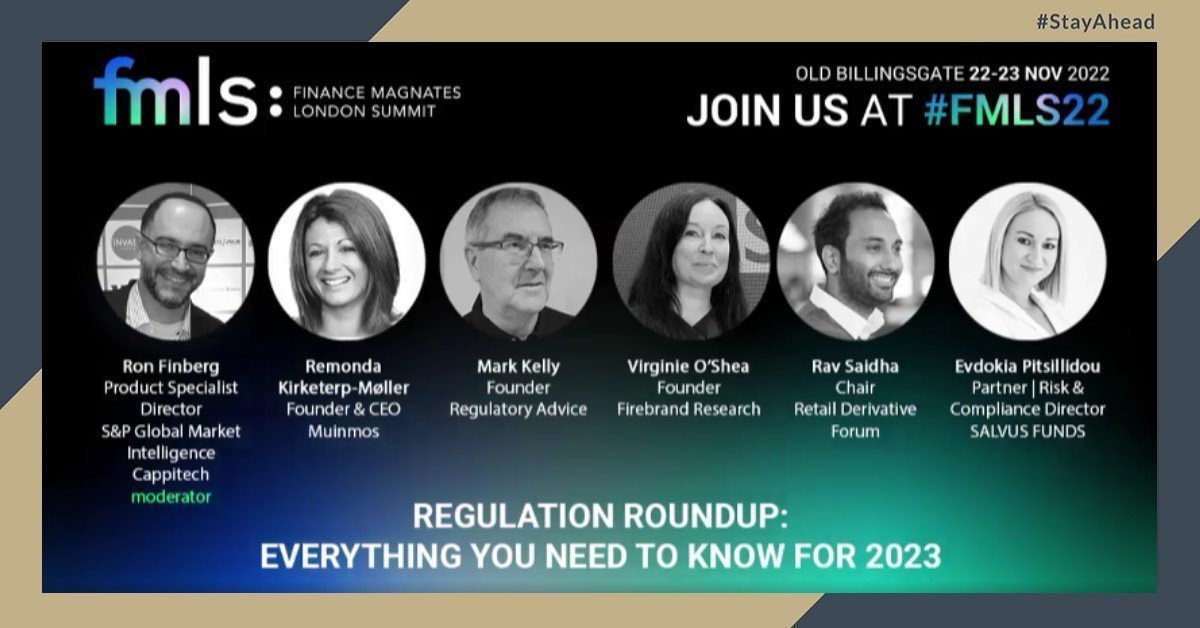 Thank you, Finance Magnates for the invitation to participate – we look forward to meeting clients, partners, and fellow professionals in London.
If you would like to book a meeting with our team or find out more information about the FMLS 2022 this year, please contact us at [email protected]; we look forward to being of value.

#StayAhead