SALVUS to headline Vision Forex Forum 2023 in Limassol
Salvus Team
The Vision Forex Forum 2023 by QUBE Events is an international conference bringing together the FinTech community. Online trading brokerages, leading payment firms, innovative Crypto-Asset Services Providers (CASP), and other regulated businesses will come together to connect and share the latest developments and insights within FinTech, RegTech, PayTech, and more.
For this year's event, our Risk & Compliance Director, Evdokia Pitsillidou, has been invited to share our expertise on regulatory compliance, payments, and the forex industry. Evdokia's panel is titled – "Regulation of instant payments and how this affects the forex sector" and takes place at the luxurious Parklane Resort between 15:00 – 15:30 on the 26th of April. Further, Evdokia will share knowledge on:
The motivations for regulating instant payments
Screening and sanctions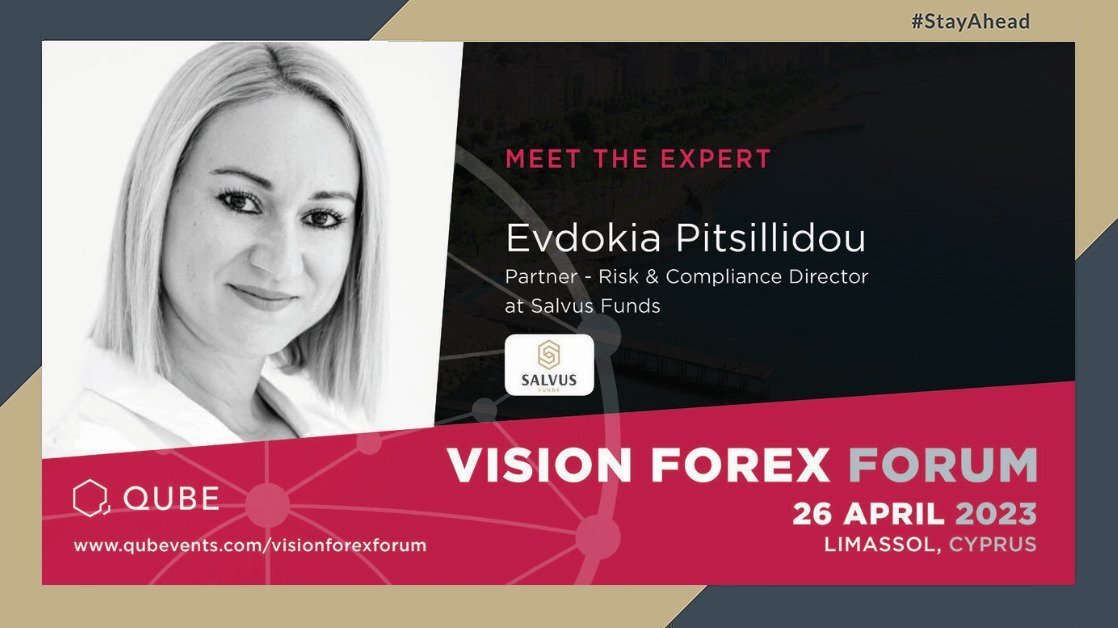 Thank you to QUBE Events for the invitation to participate at this year's Vision Forex Forum in Limassol and we look forward to connecting with clients, partners, and fintech professionals.
Learn more about the Vision Forex Forum 2023 and register here.
If you would like to book a meeting with our team or find out more information about the Vision Forex Forum in Limassol, please contact us at info@salvusfunds.com; we look forward to being of value.

#StayAhead