CIFs Regulatory Reporting Obligations Calendar, 2020
Salvus Team
As the new year approaches, the team at SALVUS has updated the reporting obligations of Investment firms to include the changes and additional reporting introduced by the updated legal framework of the Investment Compensation Fund, and other CySEC circulars.
Our aim is to allow you to prepare ahead of the due date of each reporting obligation. The following table presents the yearly schedule for 2020, in chronological order, of all that is to be reported, submitted or published by Investment Firms (CIFs);
a) to the regulator (CySEC),
b) to the Central Bank of Cyprus (CBC), or
c) on the website of the Investment Firm (CIF).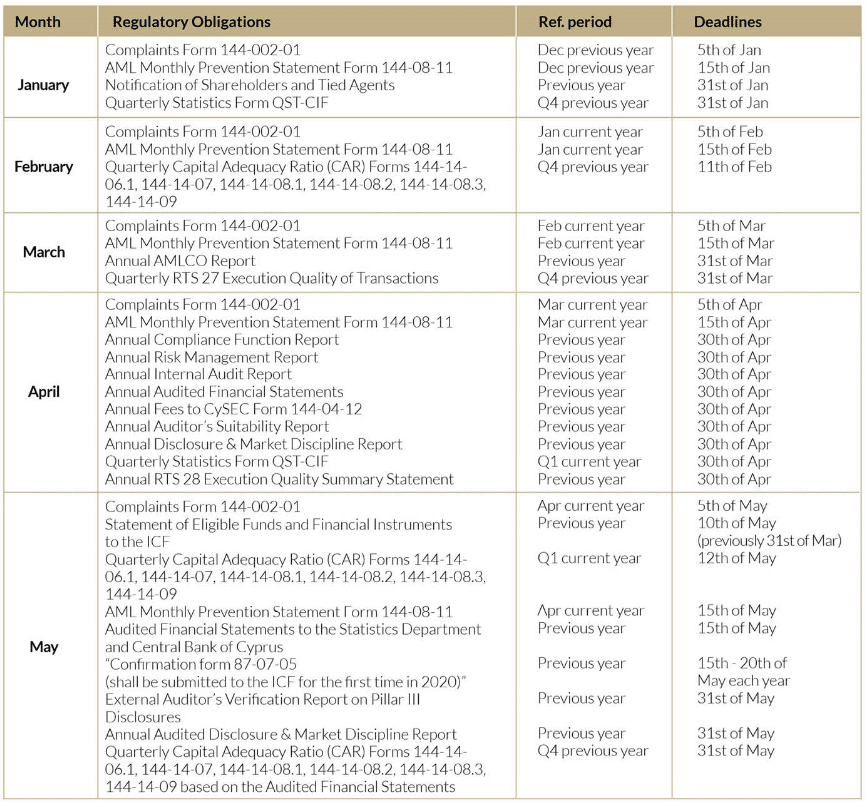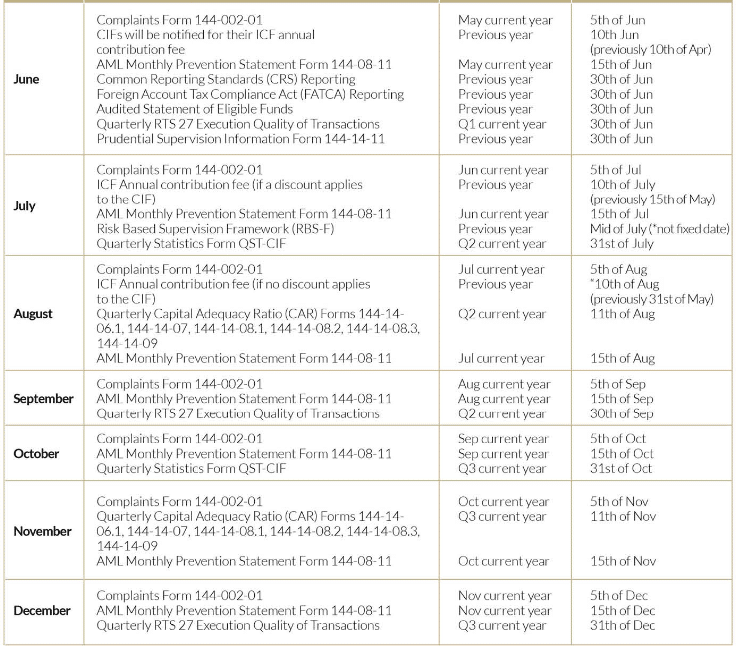 If you are interested to know more, require assistance or have questions on any of the items in the Regulatory Reporting Obligations Calendar 2020, please contact us at info@salvusfunds.com.
The information provided in this article is for general information purposes only. You should always seek professional advice suitable to your needs.